Evolution of the Emotional Support Water Bottle
Reusable Cups Predict Future Trends?
There is truly no one more up-to-date on trends than teenage girls in a Catholic school. Students came back from Winter Break sporting new shoes, the latest technology, and the newest popular water bottle: The Stanley Cup. Reusable water bottles have been a timeless way to stay hydrated and promote environmentally conscious decisions, all while keeping up to date with the latest trends. Compared to the coveted professional hockey trophy, the Stanley Cup has taken the internet by storm with its ability to keep contents cold for up to 11 hours. Unlike other tumblers, the popular 40 oz bottle easily fits in a car's cup holder, has a handle for convenience, and comes in many colors. These tumblers easily accompany the latest "clean girl" aesthetic that is taking the internet by storm. Is it possible that these water bottles can predict the next trends in style and fashion?
Let us take a look at reusable water bottles and trends through the years: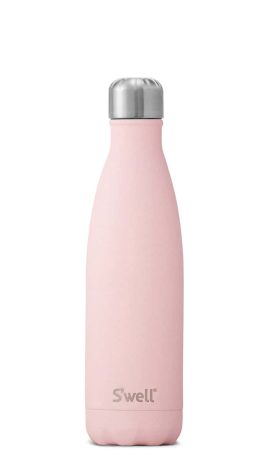 2016-2017: Biased favoritism towards reusable water bottles became popular in 2016 at the height of the water bottle flipping challenge. Metal water bottles were every middle school teacher's dream because they restricted students' ability to toss them up into the air in an attempt to land them. The S'well water bottle quickly became favorable for its skinny design and wide array of colors; however, its popularity dissipated as quickly as it came about. Being labeled as a "skinny" water bottle required many tedious trips to a water fountain. These bottles were soon replaced by a style of the cup that required fewer fountain trips.
2018: To put it simply, Nalgene water bottles were huge. Both in size and popularity, these water bottles made a statement that their skinny predecessors were outdated. The sleek metal S'well bottles were replaced with plastic jugs. These 48 oz water bottles were bright colored and, over time, customized with stickers. Nalgene water bottles accompanied the nationwide appreciation for the planet. Hiking and outdoor activities increased in popularity while these water bottles were in the pouches of every backpack. However, these water bottles became irrelevant quickly as they could not keep water cold for long periods (Something important to note when outdoors). The demand for consistently cold water paved the way for mass-produced insulated cups.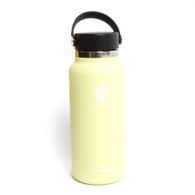 2019-2021: Quite possibly the most durable water bottle on the market, the Hydro Flask allows users to preserve their drinks for up to a day. Beverages stay cold for up to 24 hours, while drinks stay hot for 12. Sizes vary from 12 oz to 128 oz, and prices vary from. These stainless steel, vacuum-insulated bottles land on the pricier end of this list; however, their durability makes up for its amount. Every student knows the shrill sound of a Hydroflask hitting the ground in a silent classroom; however, little to no damage would accompany the loud noises. Hydroflask's bright colors and room for stickers perfectly accompanied the light, fun, beach bum vibe of Summer 2019. Even on the hottest beach day, the ice stays frozen inside these water bottles.
2022: The Starbucks tumbler made a comeback in 2022 amongst millennial women and college students. Albeit on the expensive side, many looked fondly upon their dishwasher safety and equivalence to a Starbucks' Venti drink size. Many would match their outfits with their cups creating a business casual look. These plastic tumblers had their moment; however, drinks would become room temperature after a little while, bringing back the people's love for insulated water bottles.
Ringing in the New Year came with the possibility of a new water bottle of the year. Stanley Cups are currently having their moment, which poses the question: What will be the "official cup" of 2023? Are the Stanleys here to stay? Or will they be tossed away with the next trend?