Prices Level Out, Inflation Lingers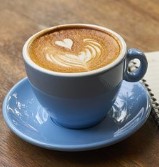 The era of ever-rising prices may be over, but high inflation will likely be around for a while longer.
Hopes that inflation would start to decline further were obliterated this fall when the Labor Department reported that the consumer price index (CPI) rose 0.1% in August compared to July. Analysts had expected a 0.1% decline.
Most people are now asking whether this inflation could lead to a recession. Well, analysts say maybe. Rising interest rates increase borrowing costs for companies and consumers, weighing on economic success. Up to this point,
the U.S. labor market has been solid, but the S&P 500's 13.8% year-to-date decline reflects concerns on Wall Street that the economy may not take spiking interest rates in stride. In fact, Black and Latino people have been disproportionately affected by the set of goods hit hardest by inflation, in light of which goods those groups consume compared with their counterparts, according to a study released in June by the New York Federal Reserve.
Growth stocks are a direct result of rising interest rates because fund managers typically use discounted cash flow models to determine their price targets for growth stocks. Future cash flows are considered less valuable when the discounted rate is higher. Even the food we eat is becoming more and more expensive. The average price
of food in the United States increased 11.2% in the 12 months that ended September after jumping 11.4% previously (the most since May 1979), according to the latest inflation data published Oct. 13, 2022, by the U.S. Labor Department's Bureau of Labor Statistics (BLS). This escalating trend is making it harder for people to feed
their families and impacting the overall economy. If prices keep rising, people will not keep spending and donating their money, and the economy will suffer as fewer dollars will be in circulation.
Guess what! The clothes we wear are even increasing in worth. According to the U.S. Bureau of Labor Statistics, prices for apparel are 750.75% higher in 2022 versus 1913 (a $150.15 difference in value). Between 1913 and 2022,
apparel experienced an average inflation rate of 1.98% per year. In fact, most basic products we rely on have been facing increased costs. Even coffee has experienced an uptick in prices.