Women's History Month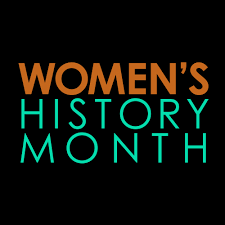 Every March, Women's History Month is observed. "On February 28, 1909, a group of socialists and suffragists in Manhattan observed Women's Day in observance of the one-year anniversary of the textile strike sponsored by the International Ladies' Garment Workers' Union," according to Today.com. Due to the fact that March 8 is International Women's Day, March is designated as Woman's History Month in the US, the UK, and Australia. Various women over the years impacted the world in positive ways that many will remember. Women's History Month celebrates the development of women's rights throughout written history, individual accomplishments, the study of significant women individually and in groups, and the impact of historical events on women.
Women's History Month offers an opportunity to appreciate how the hardships and bravery of prior generations have paved the path for women today. It also sets aside some time to contemplate these achievements. It is good for everyone to show their appreciation for the women in their lives, such as mothers, grandmothers, sisters, teachers, bosses, or mentors, by participating in community events and purchasing from women-run businesses. There was a time in history when women could not vote or work. Women activists such as Susan B Anthony, Alice Paul, and Ida B. Wells were each committed to the rights and liberties of all women.
Locally, there are numerous activities planned to honor Women's History Month. There will be a Sunday of inspiration and encouragement in Newark, New Jersey. Women are given a chance to advertise their company, brand, or cause at this event in an effort to motivate and inspire other women. As women make up the entire circle, this event may influence women everywhere. An individual has the capacity to innovate and change. A Women's History Month celebration is happening in Roselle, New Jersey, at the Anthony Amalfe Community Center. Women have many opportunities to network and celebrate their influence and strength over the years in events held worldwide.
"Women's History Month honors all women who contributed to the development of what was accomplished in the U.S. This varies from the norm and presents a fresh viewpoint," stated Union Catholic junior Anaya Register '24. Young girls around the country are inspired by the bravery, self-esteem, and willpower to follow in the footsteps of our foremothers thanks to Women's History Month. Our history will also inspire present and future generations to follow in the footsteps of the women who built the foundation for our success, fair treatment, and social acceptance.