Top Movies of the Summer
The year 2022 was quite interesting for films. After the pandemic, it became hard for movies to turn a profit, but as social distancing guidelines have been lifted, the box office intakes have started to rise. To celebrate this rebirth of blockbuster films, here is an overview of some of my personal favorite films of this past summer.
Honorable Mentions: Top Gun: Maverick, Despicable Me: The Rise Of Gru, and The League Of Superpets.
6. Spider-Man: No Way Home (The More Fun Stuff Version)
Spider-Man: No Way Home was the highest-grossing movie of 2021 and still stands as the sixth-highest-grossing film of all time. It makes perfect sense that Sony and Marvel Studios would rerelease the film to make an extra couple of million dollars, but they decided to put in the extra effort of adding deleted scenes and alternate takes. Although it is largely the same as the original version, there are some additional scenes that ruin the quick pace that the original had. Despite being a fun experience, I will always choose the original when I go back for another viewing of this film.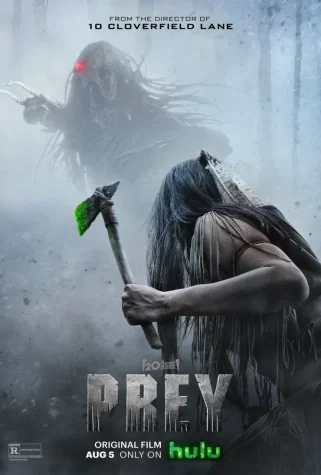 5. Prey
Prey was a surprise delight that was quietly released on Hulu this summer. This film balances horror and action in a very engaging way, with some of the most gritty set pieces of all time. The most unique aspect of this film is how it revitalized the Predator franchise. This series, which started all the way back in 1987, was thought to be dead after the disastrous attempt at a reboot in 2018. However, this creative retelling decided to instead use the setting of Pre-Revolution America to revive this franchise from the dead. I hope that more Hollywood studios take inspiration from this movie, and I also hope that Hulu invests in more films in this franchise in the future.
4. Nope
Nope is Jordan Peele's third box office hit. It follows in the footsteps of his previous films, Get Out and Us, utilizing the same laugh-out-loud humor and ingenious scares. What separates this film from his previous works is the interesting blending of the genre. This film seamlessly blends comedy, horror, science fiction, drama, and western into a thought-provoking metaphor for abuse. Every actor delivers knockout performances, especially Steven Yeun as Jupe and Daniel Kaluuya as OJ. Watching this in the theater was an unforgettable experience, and so was the drive home at midnight. I can confidently say that this film has done to the sky what Jaws did to the ocean in 1975. That alone should grant it a page in the volumes of horror film history.
3. Thor: Love And Thunder
Thor: Love And Thunder brings back director Taika Waititi after his success with Thor: Ragnarok and his Oscar-winning Jojo Rabbit. This film features all of the hallmarks of a Waititi film: surrealist humor, heart-wrenching drama, and striking visuals. Thor: Love And Thunder combined all the exciting action of every other Marvel film with the more thoughtful and introspective elements of a romantic comedy. However, the most memorable part of this movie was Christian Bale's performance as Gorr, The God Butcher. Although his face was covered with pounds of prosthetics and makeup, his incredible acting still popped off of the screen. Although he has only been in one movie, he still managed to be as iconic and memorable as Loki and Thanos.
2. Doctor Strange In The Multiverse Of Madness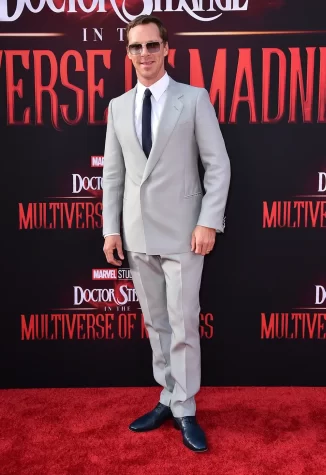 Doctor Strange In The Multiverse Of Madness marks the first time Sam Raimi has directed a superhero film since the disappointment of Spider-Man 3 in 2007. This film features all of the standard Sam Raimi techniques (creative cinematography and gross-out horror), but it still feels like it is in the same universe as the other Marvel films. It is quite hard to keep this consistent feel with so many different directors, but the creative geniuses at Marvel Studios manage to pull it off every time. This film's greatest strength is its quick pace and easy-to-understand characters. It features seasoned professionals like Benedict Wong and Elizabeth Olsen and newcomers like Xochitl Gomez. This film also won the Marvel project award with the most cameo appearances. John Krasinski, Ansel Mount, Hayley Atwell, Lashana Lynch, Patrick Stewart, and Bruce Campbell all have brief appearances that serve to excite and amaze the audience. Benedict Cumberbatch is the standout actor in this film. He has to play four different versions of the same character, and he manages to make them all immediately discernible through only his acting abilities. No such feat has ever been accomplished in a Marvel film before.
1. Bullet Train
Bullet Train was a surprise that I would never have expected. I entered the movie theater thinking that I would see a generally unoriginal movie with bland action and the same sort of humor. I was pleasantly surprised with the exact opposite. The film features an excellent ensemble cast of A-List Stars: Brad Pitt, Sandra Bullock, Aaron Johnson, Michael Shannon, and many others who play the main characters. Brief cameos from Channing Tatum and Ryan Reynolds help to increase the number of laughs, which is already high without them. This film's greatest strength is its engaging mystery and unique setting. The moving train is reminiscent of the speeding bus in Speed, with the difference being that the train has many more people and many different rooms on it. All in all, Bullet Train delivers on all fronts. It features top-notch comedy, action, mystery, and drama, all at a breakneck speed.